Broomhill Clinic
18 Broomhill Road
Aberdeen
AB10 6HS
Telephone
01224-572727
Appointments can be booked with reception from:
Monday – Friday
8.30am -5.40pm
If you need help with locating the Clinic please find us on Google Maps
Email: Use form below to provide me with feedback, and let me know about topics you wish to read more about.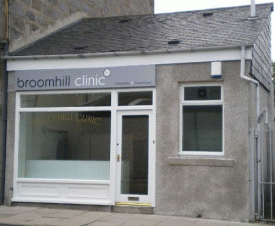 I see many different people at Broomhill Clinic with a large range of symptoms.
However, every case is different and I will need to see you in person before I am able to make an initial assessment of your case. This is when we will be able to discuss your treatment preferences, and I can advise as to which types of treatment are most suitable for you.