Why consider Western Medical Acupuncture?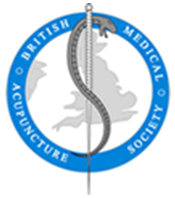 Western Medical Acupuncture (WMA) is practiced by doctors, osteopaths, physiotherapists, nurses and other healthcare practitioners working within Western health services. This means that practitioners of WMA have extensive experience in their own field of healthcare in addition to practicing acupuncture. This level of education allows practitioners of WMA to apply their current knowledge of anatomy, physiology and pathology, and the principles of evidence based medicine, to every patient receiving acupuncture.
Catherine is a Registered Osteopath, trained in Western Medical Acupuncture by the British Medical Acupuncture Society (BMAS). She has also undertaken the related MSc (WMA) programme at the University of Hertfordshire. She is a current member of BMAS and she uses acupuncture within her clinical practice, treating patients with a range of health problems.
When acupuncture is practiced by a trained healthcare practitioner it is a safe form of treatment.4 It does not have the side-effects of many analgesic and non-steroidal anti-inflammatory drugs (NSAIDs) which are commonly used in conventional treatment of many musculoskeletal conditions, including osteoarthritis.5
There are relatively few differences between traditional acupuncture and Western Medical Acupuncture in terms of treatment techniques. They both use manual and electrical stimulation of needles; and both vary the duration of needling from very brief periods, to up to 20-30 minutes.1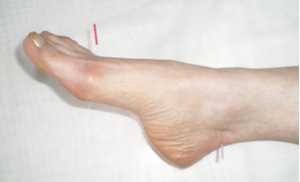 Click here to see acupuncture literature references
To return to the main Acupuncture page please click here